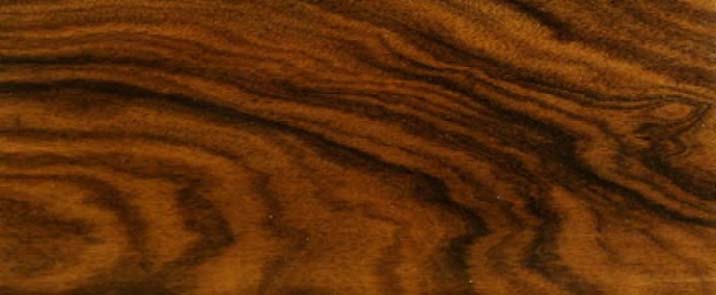 Santos Rosewood
Botanical name: Machaerium scleroxylon
Origin: Bolivia
Weight: 850Kg/m3
Cutting: 2 square edged boards 80mm and wider, 1200mm and longer
Dryness: Kiln dried
Other names: Caviuna, Jacaranda, Morado, Pau Ferro
A substitute rosewood of great beauty, red brown to deep purple brown, fine textured and beautifully marked, showing much of the character of the best rosewoods and superb for cabinet work. Santos rosewood can cause a skin allergy.
Shop Online
Visit Timberline's online shop
Follow us on Instagram!
Our Catalogues
View our latest catalogues here.
Join our Mailing List:
Subscribe to our newsletters and recieve updates on new stock, products and industry news.
Click here to sign-up now.
Search Timberline's site: