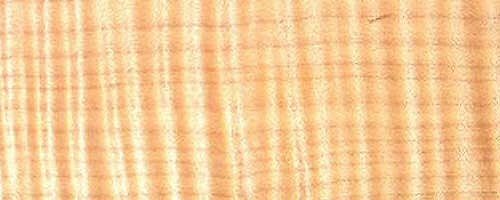 Curly Maple
Botanical name: Acer saccharinum and macrophyllum
Origin: USA and Canada
Weight: 550Kg/m3
Cutting: Through and through sawn boards.
Dryness: Kiln dried
Other names: Ripple, fiddleback, tiger maple.
Cream white with a reddish tinge, growth rings distinct and a hard fine texture. Curly figure is much sought after and rarely available in the solid. In the UK we would know this figure more correctly as ripple figure.
Graded according to the intensity of the ripple, prices vary because of this. The prices below are relevant to current boards stock and the level of figure in each thickness.
Shop Online
Visit Timberline's online shop
Follow us on Instagram!
Our Catalogues
View our latest catalogues here.
Join our Mailing List:
Subscribe to our newsletters and recieve updates on new stock, products and industry news.
Click here to sign-up now.
Search Timberline's site: