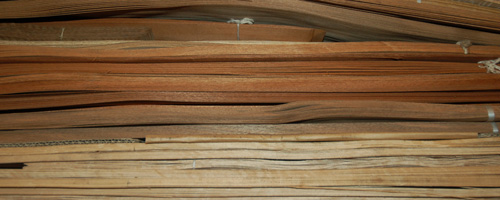 Veneers
The art and craft of veneering offers special ways to get more from your wood.
With veneer you can access top quality and specially figured logs, which would be rarely offered as sawn boards because of their extreme cost.
These veneers can be used to create special effects such as sequenced runs, book match and quarter match. Rare figures such as burr, curl, ripple, mottle, beeswing, pommelle, birds eye, ribbon, quilt and lace are easily accessible.