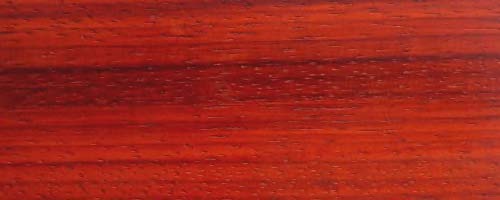 African Padauk
Botanical name: Pterocarpus soyauxii
Origin: West Africa
Weight: 720Kg/m3
Cutting: Two square edged boards 150mm wide and wider 1900mm long and longer
Dryness: Kiln dried
Other names: Barwood, Camwood
Rich orange red, moderating and darkening with age to a deep red brown, medium to coarse texture, very stable. A popular choice for woodturning and for detail in cabinet work.
Shop Online
Visit Timberline's online shop
Follow us on Instagram!
Our Catalogues
View our latest catalogues here.
Join our Mailing List:
Subscribe to our newsletters and recieve updates on new stock, products and industry news.
Click here to sign-up now.
Search Timberline's site: