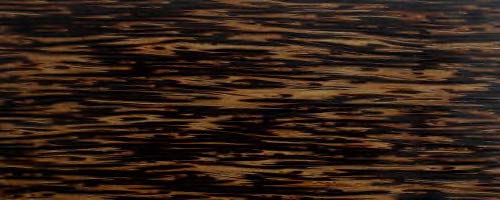 Black Palmira
Botanical name: Caryota urens
Origin: India
Weight: 800Kg/m3
Cutting: Two square edged boards 80mm wide and wider 900mm long and longer.
Dryness: Kiln dried
Other names: Kitul
Black palmira has an unique structure with dark, almost black, hard streaks in a paler background matrix.
Rather difficult to work but very dramatic results.
Shop Online
Visit Timberline's online shop
Follow us on Instagram!
Our Catalogues
View our latest catalogues here.
Join our Mailing List:
Subscribe to our newsletters and recieve updates on new stock, products and industry news.
Click here to sign-up now.
Search Timberline's site: