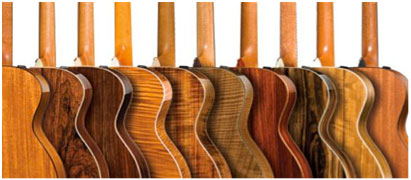 Tonewoods
A short message from the proprietor
The tonewood department is a pet project of mine. I trained and qualified as a musical instrument maker in the 1970's and the pleasure of selecting and handling tonewoods has been an ever present nostalgic itch ever since.

I can currently offer the broadest range of species and the best quality of product that I have ever had. Most of the product range is produced in house to the highest levels of quality and precision. These qualities have been well appreciated and have been exported to many other tonewood dealers worldwide.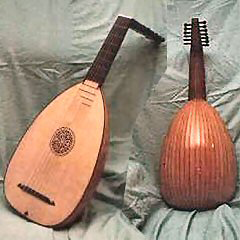 I am obliged to buy some products already milled in the country of origin. Over the years I have found trading partners able to produce a consistant level of quality. Where possible I select these products on a piece by piece basis with the knowledge that there is no market in the U.K. for low quality or 'factory' grade wood.

The instrument, shown above right, was built by the proprietor, Robert Smith, in 1979.
Please visit the online shop for up-to-date details and prices.