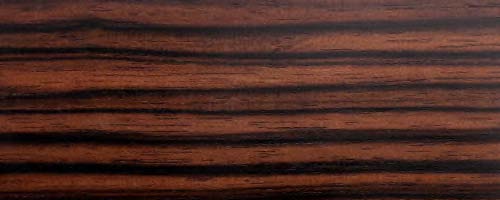 Macassar Ebony
Botanical name: Diospyros celebica
Origin: Celebes Islands
Weight: 1090Kg/m3
Cutting: 2 square edged boards 70mm and wider 800mm and longer.
Dryness: Kiln dried
Other names: similar to coromandel, calamander wood
Black, finely streaked with bands of yellow to reddish brown. Very hard and heavy, with a beautiful surface when finished. Very well suited for fancy work of the highest order giving consistently impressive results.
Macassar ebony is cut on an annual quota set by the Indonesian government. Demand is consistently high and it is therefore a very difficult wood to source.
Shop Online
Visit Timberline's online shop
Follow us on Instagram!
Our Catalogues
View our latest catalogues here.
Join our Mailing List:
Subscribe to our newsletters and recieve updates on new stock, products and industry news.
Click here to sign-up now.
Search Timberline's site: