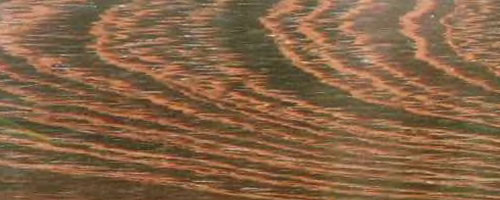 Partridgewood
Botanical name: Caesalpinia paraguanensis
Origin: Paraguay
Weight: 1200Kg/m3
Cutting: Small planks and squares
Dryness: -
Other names: Brown ebony
Dense and glassy deep coffee brown with a layered structure like wenge, but with a much finer texture, resulting in a classic 'partridge wing' figure on slab sawn faces.
Partridgewood is generically related to the ebano listed here. It is marginally lighter in weight and in colour but just as dangerous if you drop a piece on your foot.
Shop Online
Visit Timberline's online shop
Follow us on Instagram!
Our Catalogues
View our latest catalogues here.
Join our Mailing List:
Subscribe to our newsletters and recieve updates on new stock, products and industry news.
Click here to sign-up now.
Search Timberline's site: